Third Annual IIT VoIP Conference and Expo Thursday and Friday, October 25 and 26, 2007
Register Now and View the Schedule
General Attendees, Student Attendees, Sponsors and Exhibitors, Register online here


A current schedule and agenda for both days including speaker bios and presentation titles can be found on the Schedule Page
About the Conference and Expo
You are invited to participate in the Illinois Institute of Technology's Third Annual VoIP Conference and Expo, Thursday and Friday, October 25 and 26, 2007, from 8:00 AM to 5:00 PM. The conference will bring together professionals and executives from the telecommunications industry, standards bodies and government agencies, as well as students and members of the business community. Last year's conference was a huge success, resulting in many new partnerships and projects. This year's conference promises even more opportunities as the industry expands and evolves. For photos and a description of last year's conference, please visit the ITM program VoIP Lab Website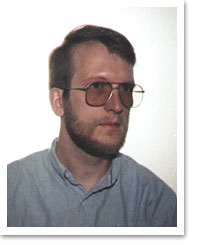 Keynote Speaker Announcement:
Henning Schulzrinne
Henning Schulzrinne, co-author of SIP, RTP and a host of other IETF VoIP-enabling protcocols, will give this year's opening day keynote address. Professor Schulzrinne is the Chairman of the CS Department at Columbia University, an IEEE Fellow, past member of the Internet Architecture Board and recipient of numerous honors including the VON Pioneer Award. He directs the Internet Real Time Lab at Columbia University whose research program contributes to advances in Internet Multimedia, Internet telephony, performance evaluation and network security.
Protocols co-developed by him are now Internet standards, used by almost all Internet telephony and multimedia applications. His research interests include Internet multimedia systems, quality of service, and performance evaluation. He serves as Chief Scientist for SIPquest Inc. and as former Chief Scientific Advisor for Ubiquity Software Corporation.
General Conference Agenda
Today, VoIP protocols and methods are at the core of a growing number of services and architectures, supporting the convergence of networks and applications, and enabling a new generation of integrated services. As the field matures, there is more emphasis on the need to provide security, quality of service, emergency services and legal wiretaps. This year's conference explores developments in the following areas:
VoIP Architectures
Security aspects of VoIP networks
Features and Services on VoIP networks
Quality Assurance, Test and Measurement
Student Projects
Opportunities to Participate
You or your organization can choose to participate as a presenter, sponsor, exhibitor or attendee.
Sponsoring and Exhibiting at IIT's VoIP Conference and Expo 2007
Would your company like to sponsor or exhibit this year? Information on levels of sponsorship and exhibitor information can be
found here.